Nordic collaboration to support teachers with safety in practical science education
Participants from Finland, Iceland, Norway and Sweden met in Stockholm, om May 24th, to plan a joint project concerning risk management in chemistry education. Steve Jones, director of CLEAPSS, gave a presentation about the support that his organisation offers schools and teachers in UK.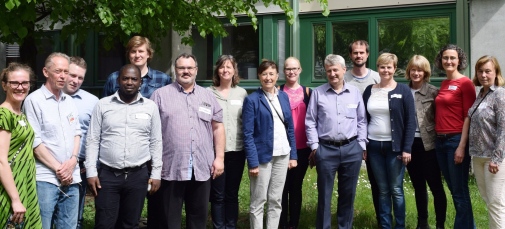 The aim of the meeting was to find new ways to collaborate in supporting science teachers at all school levels with information, knowledge and "know-how" on safe chemical management.
The participants at the meeting all help in-service science teachers with practical issues such as chemical risk assessment, but agree that the current support is not enough. Since the situation is similar in Finland, Iceland, Norway and Sweden, the meeting decided to collaborate by developing knowledge and material, based on what already exist.
At the meeting, the director of CLEAPSS, Steve Jones, informed about CLEAPSS' support to Brittish science teachers. He also took an active part in the discussions about how the collaboration concerning these questions could be organised in the North.
Next step will be to submit an application for funding a joint project on Safety in Science Education to Nordic Working Group for Chemicals, Environment, and Health (NKE).